In the city-building game Terra Nil, players have to fix up ecosystems. There are a few mistakes that players should try to avoid.
Terra Nil is a new city-building game made by the independent studio Free Lives. It seems to be the opposite of most games in the same genre, though. Terra Nil calls itself a "reverse city-builder" because instead of building cities, players have to use terraforming to turn barren ecosystems back into a thriving ecological paradise.
Terra Nil is a healing and meditative game that was inspired by the rewilding movement and the climate crisis. It lets players help natural life grow and thrive. The end goal of the game is to restore biomes, bring back animals, and leave no sign that humans were there. But these tasks aren't as easy as they seem at first, and players will want to avoid making many mistakes.
Overusing Resources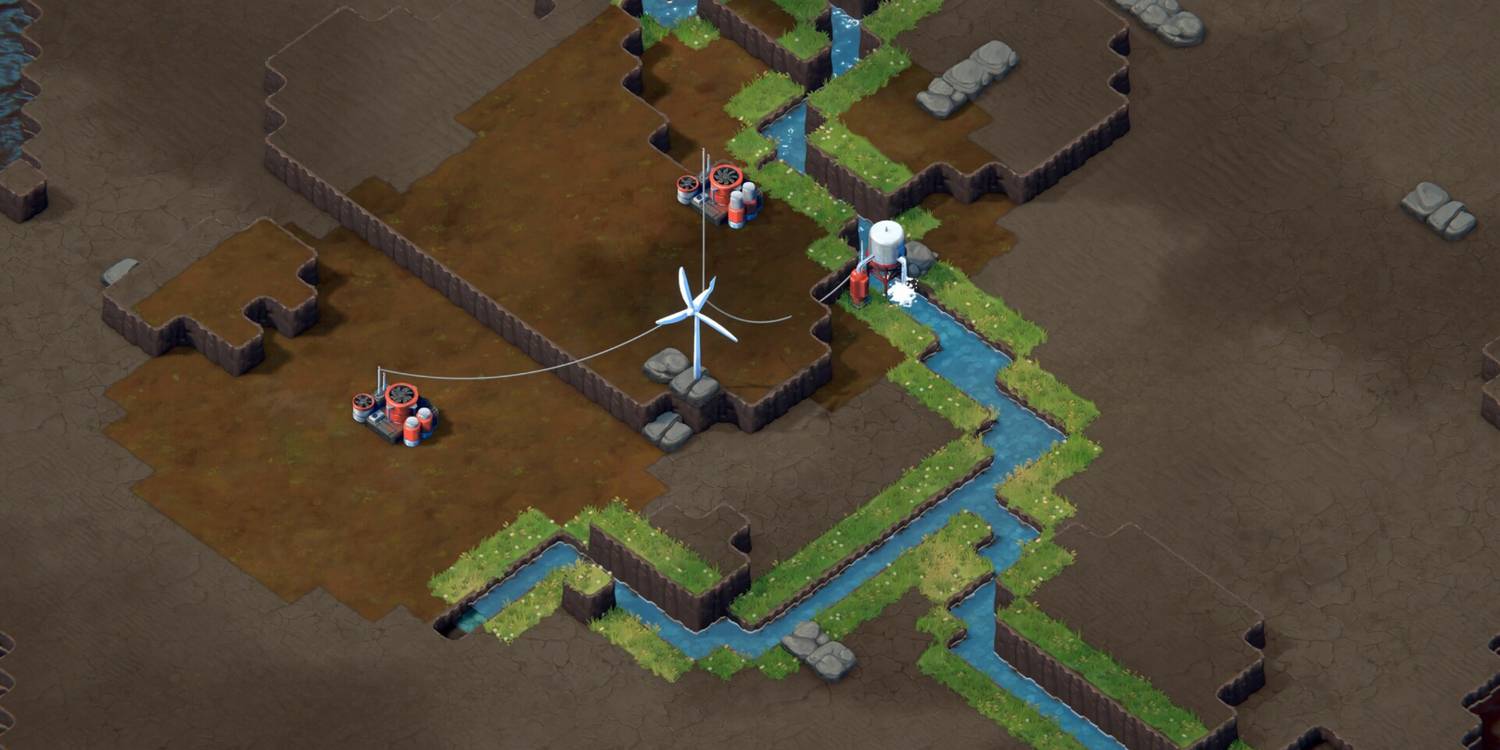 Early in the game, many players make the mistake of using their main resource, leaves, too much. This resource, shown by the leaf icon in the top left corner of the screen, acts as money and is used to pay for new machines. So, players need to keep their leaf count low and use it wisely.
The only way to get leaves is to make the map greener again. In the early stages of the game, players will need to put down Toxin Scrubbers to clean their soil and then Irrigators to grow plants on it. Too many of these, on the other hand, will use up this leaf resource and make it harder in the long run. For this reason, players who want to get the most out of the game should try to find a careful balance from the start.
Ignoring Strategic Placement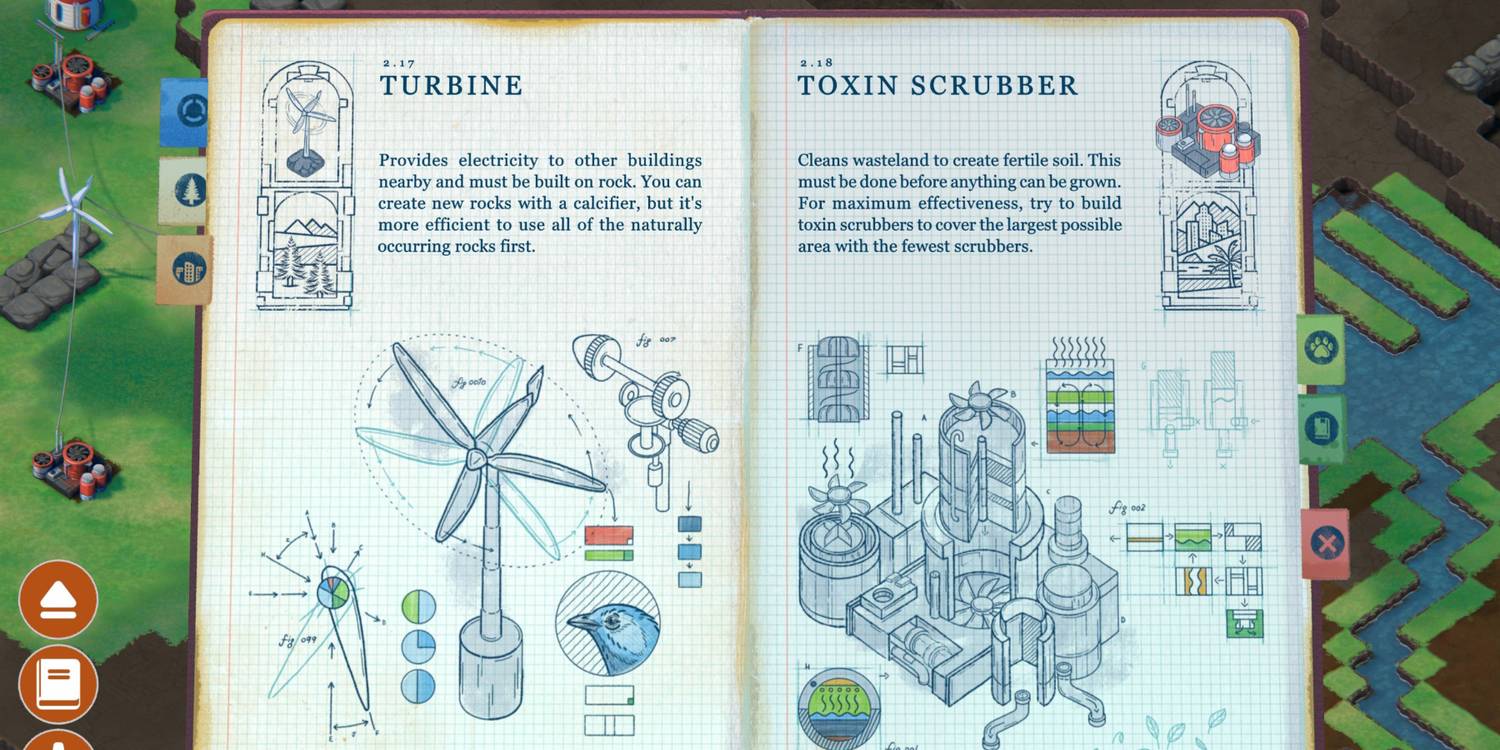 Many players will be tempted to just put machines and buildings wherever they want, without paying much attention to their surroundings. But Terra Nil is almost like a puzzle game because each machine has its own area of influence that fits into the map like a puzzle piece.
Some machines, like Turbines and Toxin Scrubbers, need to have areas of influence that overlap. For these machines that overlap, players should try to put them as far away from the center of the area as possible to get the most out of them. Other pieces, like the Irrigator, have areas of influence that aren't all the same shape. Because this machine is in the shape of an L, putting two of them together to make a square is a great way to make the most of them.
Neglecting Local Wildlife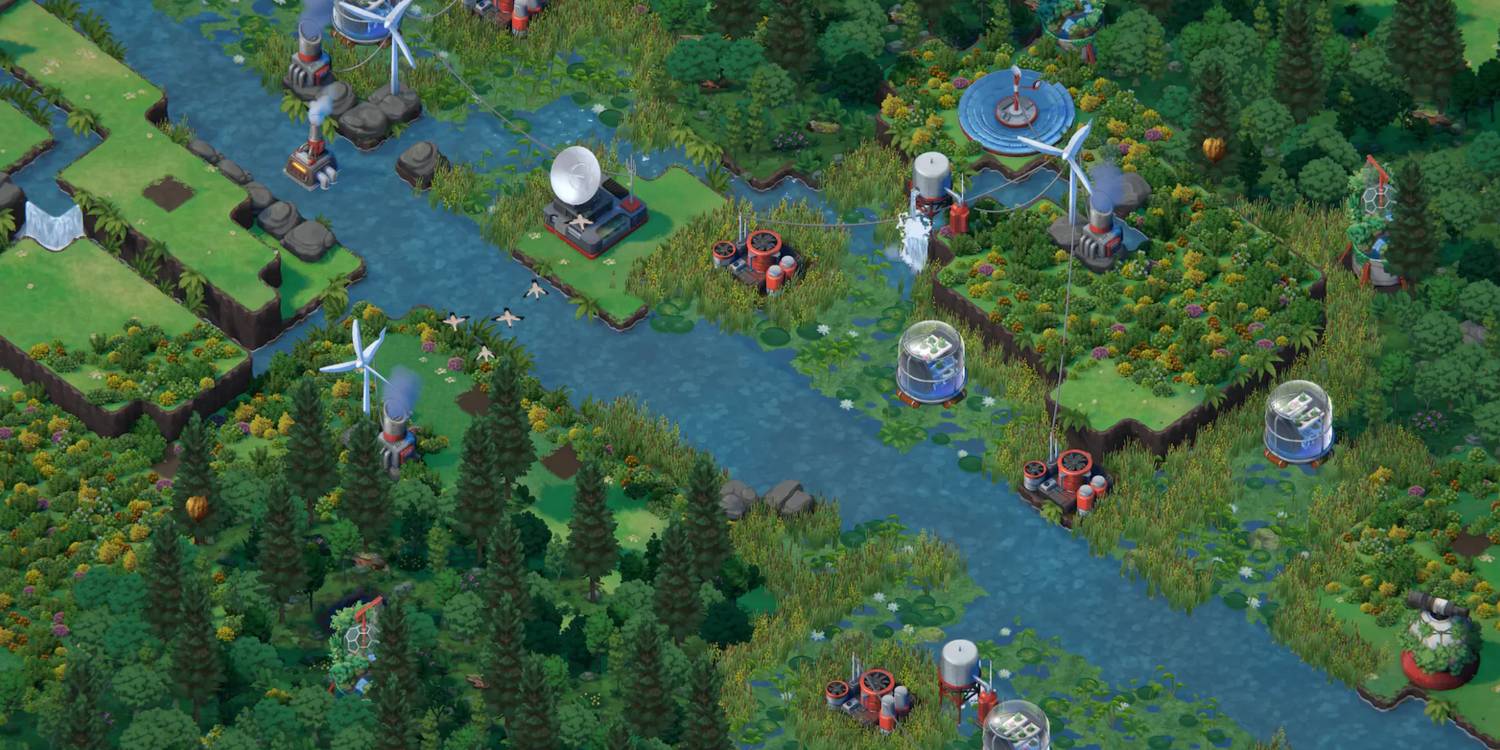 Even though it may seem obvious, it's easy for new players to forget about wildlife requirements when they're focused on increasing their greenery levels early on. Before you can finish Terra Nil, you need at least three different kinds of animals on the map. Players who want to do this should look closely at what each animal needs and choose which three they want to bring in.
Deer are by far the easiest to care for because all they need is grassland. If you put a forest next to a grassy area with lots of deer, the wolves will come because they will have food. Geese need a lot of water, so you may need to buy more Excavators if you want to keep them. Frogs are harder to find because they need both wetland and fynbo areas. There are also 20 other kinds of animals, each of which needs a different kind of environment. So, players should choose the ones that are easiest to do on their map.
Opting Out Of Optional Goals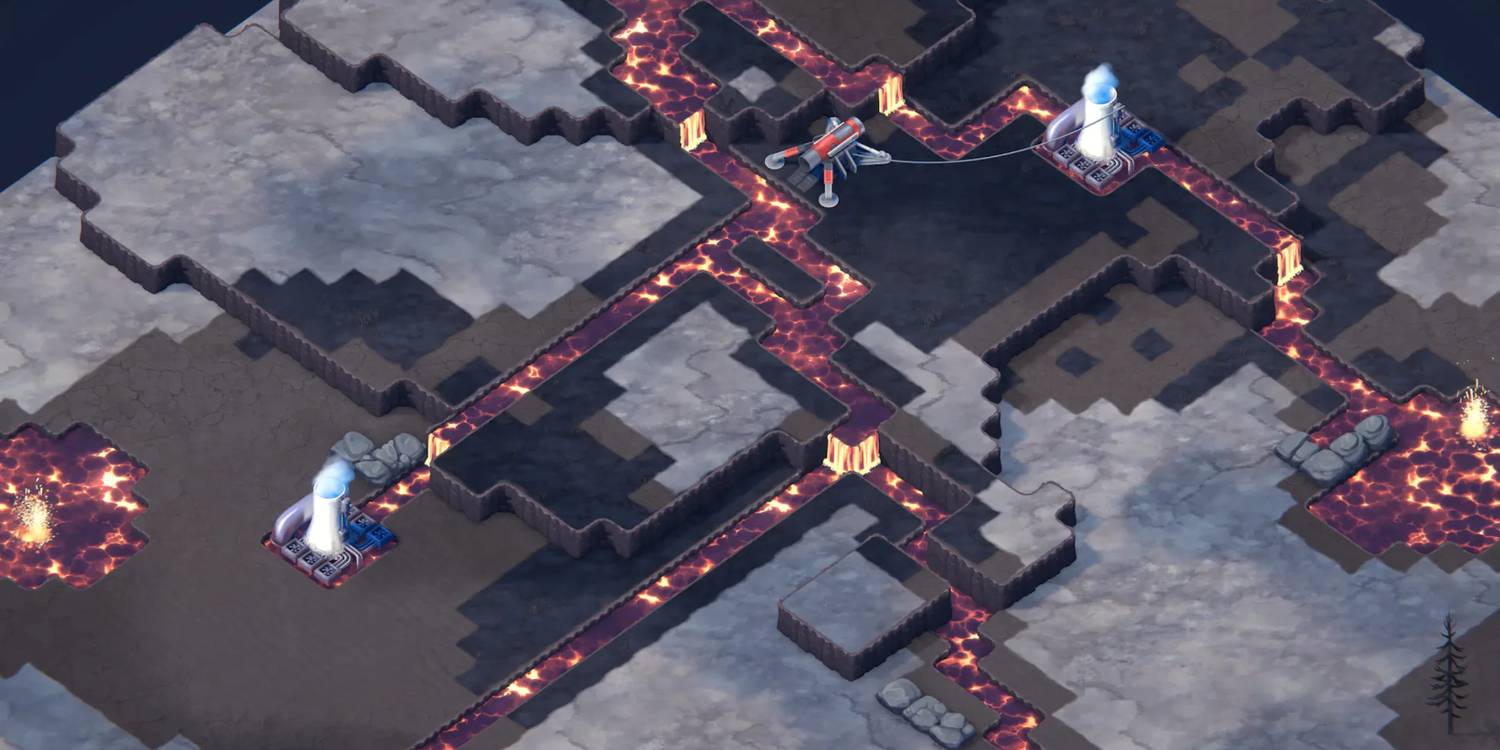 Some gamers don't like it when games have optional goals because it can make Basket Random game harder to play and more complicated. But these optional goals are very important in Terra Nil. Even though the game can be finished without goals, they often give players the structure they need and help them get the right temperature and humidity levels for their ecosystems to thrive.
The drop-down menu lets you see the optional goals, which are listed in a certain order. Most of the time, it's better to stick to this order because one goal will likely lead to the next. But some goals might need you to do things in a different order, so it's best to read the descriptions carefully. When it comes to optional goals that require a certain temperature level, it's best for players to start low and go high instead of trying to jump back and forth.
Protecting The Environment Too Much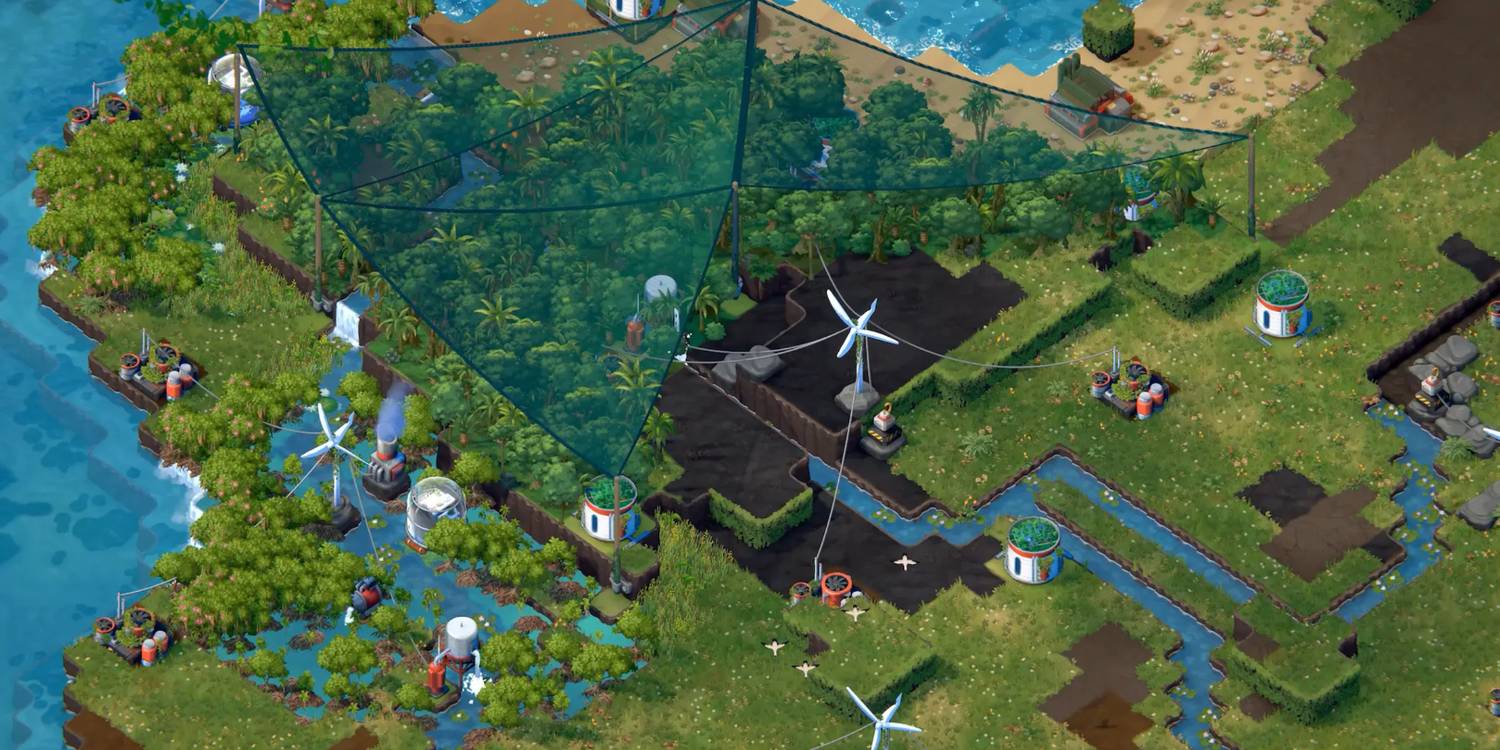 Yeah, it may seem contradictory, but nature occasionally necessitates a little destruction. Powerful weather events and fires may seem like they are ruining players' hard work, but they can often be used to clean tiles and get the land ready for new types of biomes. In real life, too, destructive events like these can be good for nature. Indigenous people have been taking care of the land with fires for hundreds of years.
If you want to start a fire, you need a Solar Amplifier. It's a little hard to figure out how players can use these machines. For Solar Amplifiers to work, they need to be in the fynbo biome. Fynbos, in turn, needs beehives. Players who want to do controlled burns will need to keep all of this in mind. Beehives can only be put where old trees are.
Letting The Fire Rage On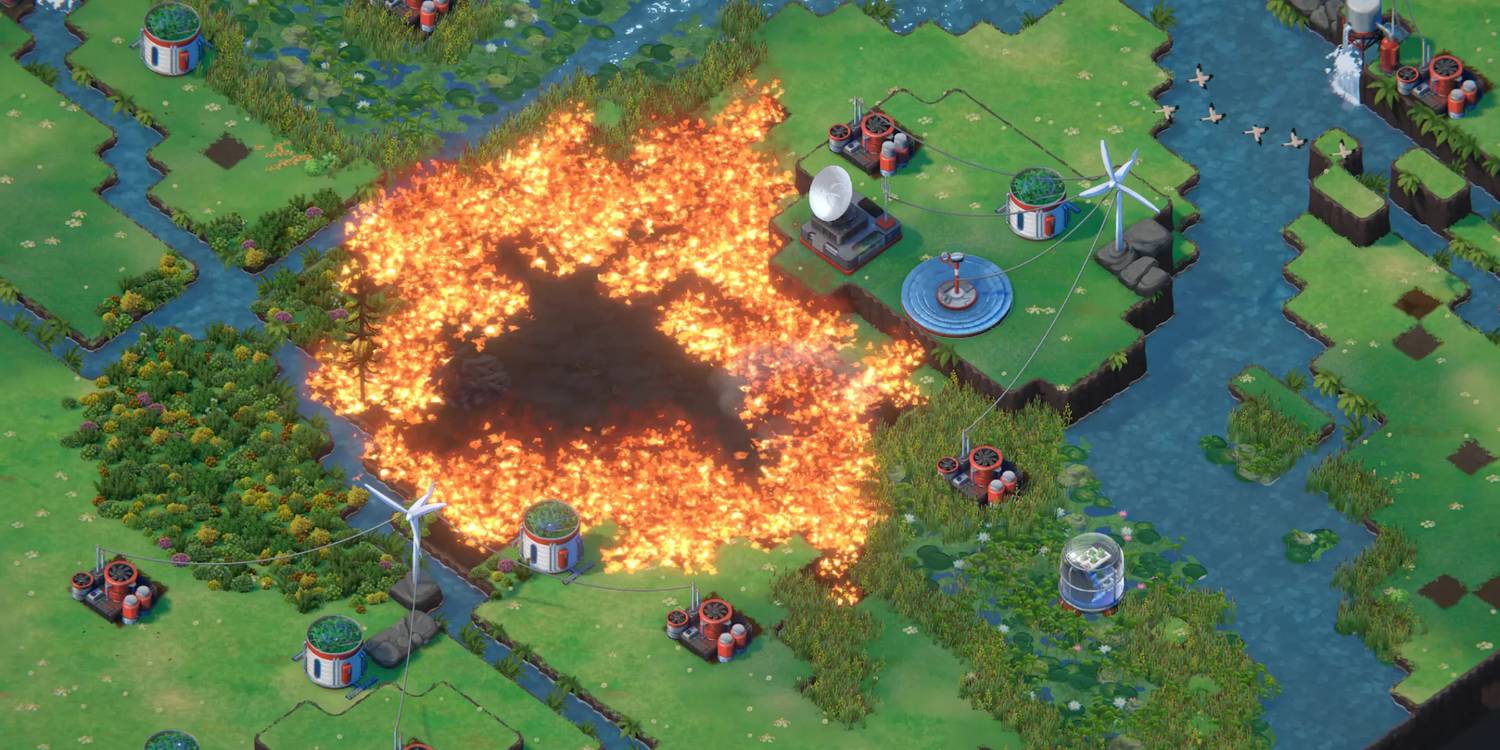 Fires in Terra Nil are good for the environment, but they are also dangerous natural forces that need to be watched over and controlled carefully. When Solar Amplifiers are turned on, they start a fire that players have almost no control over. It will burn everything in its way and go wherever it can go without being stopped. It is important to prepare the areas that will be burned.
Only certain parts of the environment will be able to stop these fires. There are cliffs, rivers, rocks, and wetland areas. Any combination of these natural features can be used to keep fires under control, so players should use them to block off the area that needs to be burned.
Going Roadless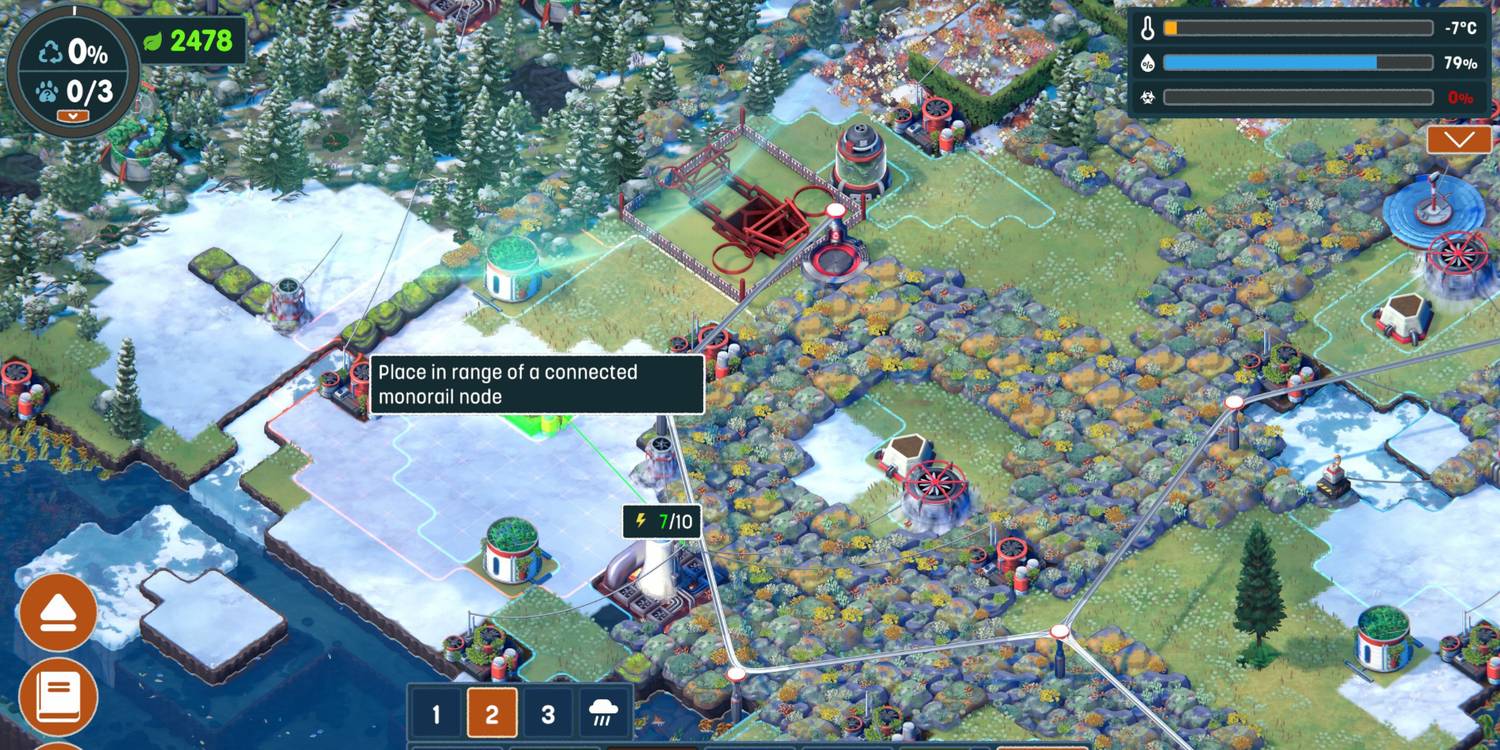 The third and final step of every terraforming project is to recycle all the buildings and machines that players have used. This is done so that Terra Nil can reach one of its most important goals, which is to leave no traces. Recycling can be hard and annoying, so players should set up a system of "roads" to help them get it done.
Early maps show that recycling is done by drones and that building parts are moved by waterways. This can be done quickly and easily if players build rivers that work well together. In later maps, recycling is done with monorails instead. Players will have to set up Monorail Nodes, which can only be put on rocks or cliffs. Players will also have to be careful when using this train network in reverse, or the Monorail will destroy itself.
Terra Nil can be played on PC, iOS, and Android right now.